FIDE World Cup 2021 R2 TB: Vidit conquers Fier
Vidit Gujrathi defeated Alexandr Fier convincingly to secure his place in the third round of FIDE World Cup 2021. He will face Adhiban in a highly anticipated match. The match is bound to evoke mixed feelings as one Indian is inevitably going to be eliminated, the positive aspect is at least one Indian player will definitely advance to Round 4. Gukesh's impressive run has come to an end against Dubov. Padmini lost both of her games, the comeback game was completely winning for her, but she missed a checkmate in one move in time scramble. Now Harika is the sole Indian remaining in the FIDE Women's World Cup 2021. Round 3 starts today at 5:30 p.m. IST. Watch the Live commentary and analysis on ChessBase India youtube channel with IM Sagar Shah and Amruta Mokal. Photo: Eric Rosen/FIDE
Gukesh and Padmini get eliminated
Vidit Gujrathi beat Alexandr Fier 2.5-1.5 to advance to the Round 3. He will be facing compatriot Adhiban in a highly anticipated match. Gukesh put up a valiant fight against Dubov but unfortunately it was not enough, thus Gukesh's journey at the World Cup has come to an end. Padmini lost both of her tie-break games against Sara Khadem. She was completely winning the second one, then she blundered a mate in one in time scramble.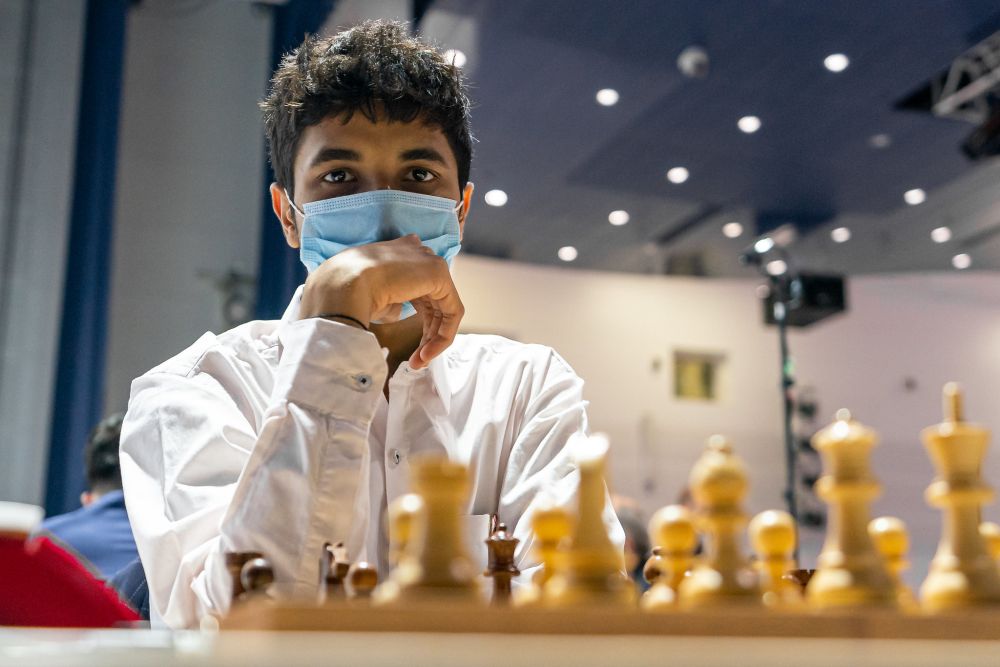 Vidit - Fier: 1.5-0.5
The first rapid tie-break game ended in a draw. Vidit won the second game to advance to the next round.
Vidit - Fier, Game 2
The reason behind 23.Ng5 is to maneuver the knight to d6 via e4. 23...Nc3 and Nf6 were two ways to prevent it from happening. 23...Ke7 only enabled White to execute his plan 24.Ne4.
Black put the bishop at an awkward place like b1 with the idea of Ba2 which White easily prevented 31.Bh3+ Ke7 32.Bf5 and now White is in complete control. 30...Nc7 would have been a better continuation. 32...Bxf5 33.Nxf5+ Kf7 34.Rxh7 Kg6 and things spiraled out of control for Black.
Dubov-Gukesh: 1.5-0.5
Gukesh once again employed the same line in the Catalan against Dubov.
Dubov - Gukesh, Game 1
This time he deviated with 11...a5. He went 11...h6 on the previous day.
21...Rad8 or Qe7 keeps things afloat for Black a bit longer than 21...Bxc3. The game continued 22.Rxc3 cxd5 23.Nxe5 Qb4 24.exd5 and the passed d-pawn looks menacing. It needed to be stopped 24...Rad8 was one of the way. 24...Qxa4 25.d6 Rad8 26.d7 Nxd7 27.b3 Qb4 28.Rcd3 and it's all over for Black. Dubov gained a 1-0 lead in the tie-breaks which means Gukesh was in a must-win situation.
In the second game, at one point, computer says Gukesh had a +2 advantage against Dubov.
Gukesh - Dubov, Game 2
The position definitely looks good for White, but it is not easy to extract anything substantial out of it, especially when the opponent is Dubov.
White's final mistake in the game was offer a trade of the strong bishop against black's weaker g6-bishop. Gukesh needed to maintain the pressure by keeping the bishop in the a2-f7 diagonal, in this case 39.Bc4 was a better idea to keep his winning chances.
Padmini - Khadem: 0-2
Padmini lost both of her tie-break games against IM Sara Khadem (IRI). In the first game, playing with white pieces, there were a few things she could have done differently but neither of them would have done much.
Padmini - Khadem, Game 1
18.Bf2 makes more sense here than 18.Bb2 because you want to the bishop at a diagonal where something can happen.
An intermediate move 26.Qd2 prevents Qa5 which means Rxb3 followed by Rb5/Bxc5 can be a threat. 26...d3 27.Rxb3 Qh6 28.Qxh6 gxh6 29.Bxc5 d2 etc. It's not much, but White continues the fight.
In the second game, Padmini went to her favorite Grunfeld Defense. Unlike the first game, here she deviated 7...0-0 instead of 7...c5. Despite having a good position, Khadem blundered and Padmini got back into the game.
Khadem - Padmini, Game 2
White blundered 35.Rxf5 and 35...Rxf5 got Black in the driver's seat.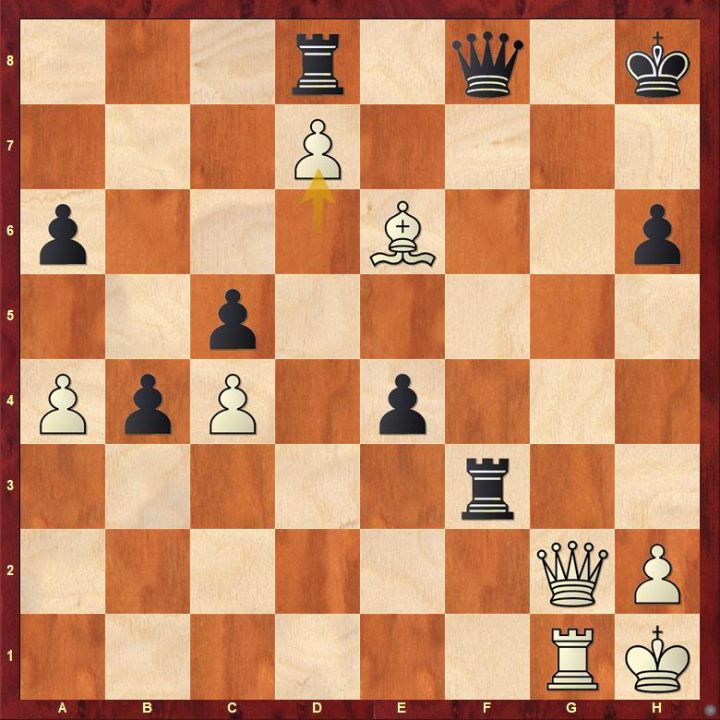 Black needed to play a bit more actively here. 40...b3 or Qf6 either of them would have led to a victory. After a few mutual errors, Black blundered a checkmate and her opponent won the game. Padmini lost the tie-break 0-2 and got eliminated from the tournament.
Results:
Open
GM Daniil Dubov (RUS) - D Gukesh: 2.5-1.5
Vidit Gujrathi - GM Alexandr Fier (BRA): 2.5-1.5
Women
IM Padmini Rout IM - Sara Khadem (IRI): 1-3
Round 3 pairings
Open
Vidit Gujrathi vs. B Adhiban
The remaining pairings of Indian players were revealed yesterday.
Highlights
Here are a few interesting finishes from Round 2 TB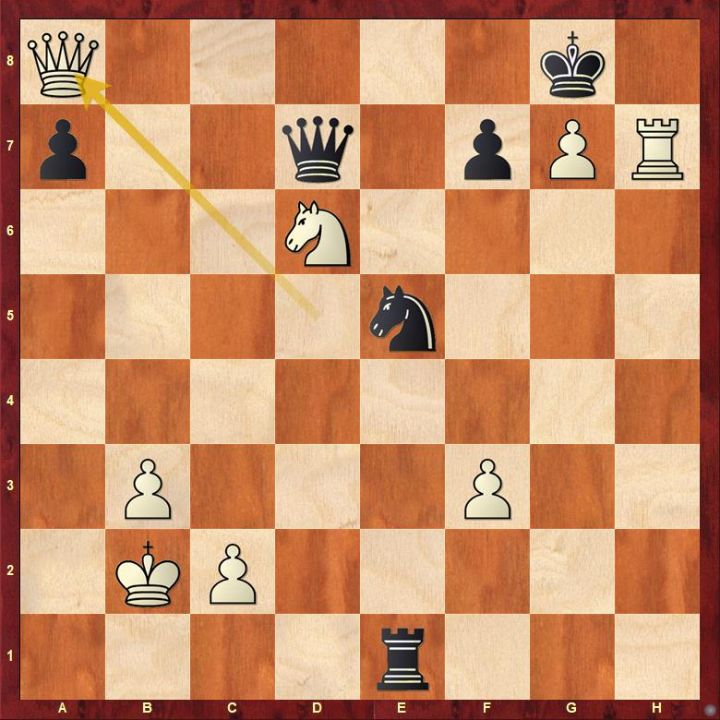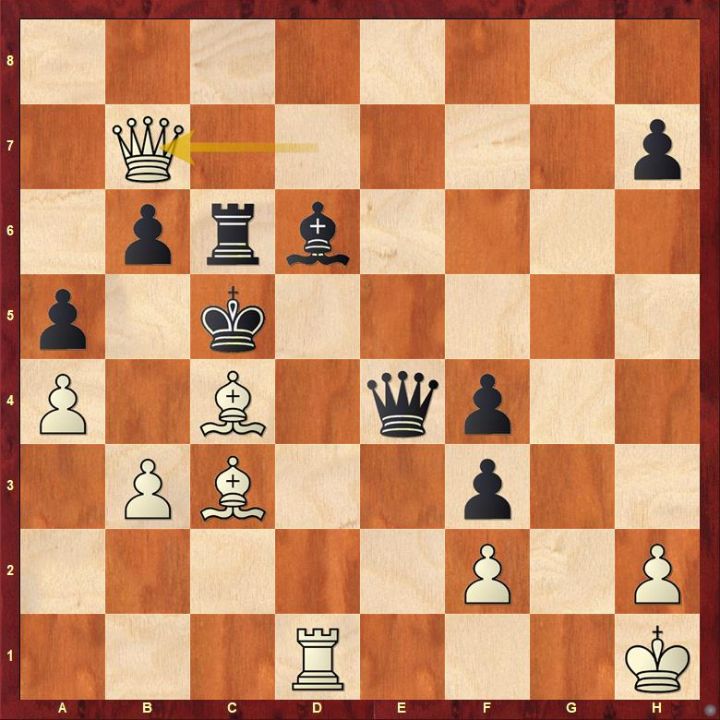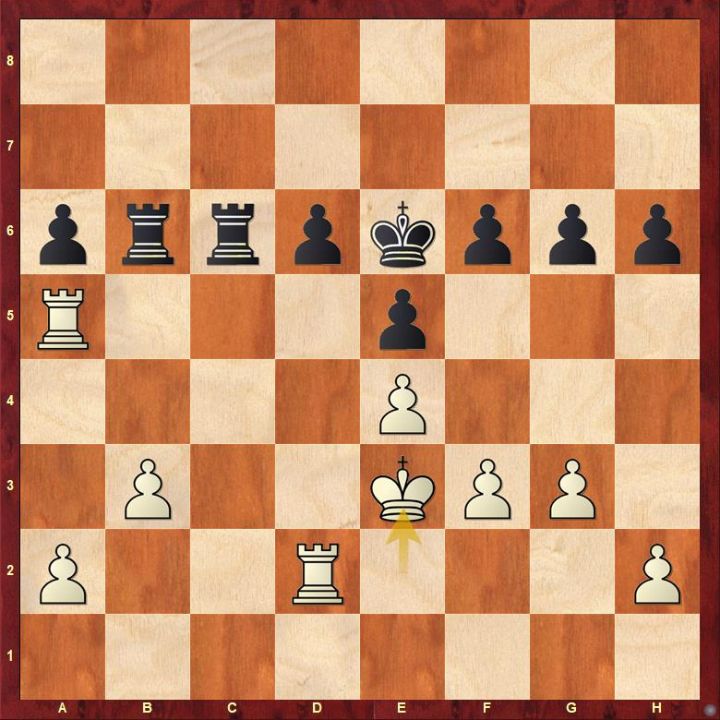 Photo Gallery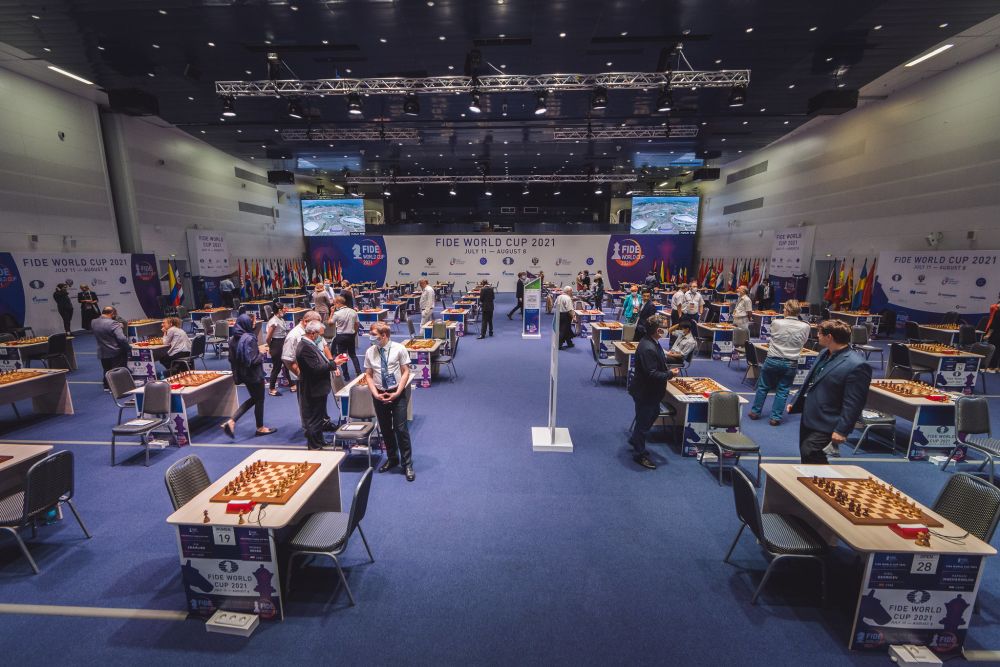 Perfect resignation does exist
Replay Round 2 Tie-break Open games
Replay Round 2 Tie-break Women games
Links:
---