Tata Steel 2022 R10: Praggnanandhaa bests Vidit in over 6.5 hour-long grueling battle on India's 73rd Republic Day
Praggnanandhaa showed his class to the world once again as he beat Vidit Gujrathi in Round 10 of 84th Tata Steel Chess 2022 Masters. Despite suffering three consecutive losses against the likes of Carlsen, Mamedyarov and Karjakin, Pragg reminded his toughness as he bested the India no.2. Magnus drew with Karjakin quickly to maintain his sole lead, 7.0/10. Giri continues his chase, 6.5/10. Rapport scored his first-ever Classical victory against Caruana to move to shared third place with Mamedyarov 6.0/10. Arjun Erigaisi drew with Polina Shuvalova, and Surya Sekhar Ganguly defeated Jiner Zhu. Arjun is still two points ahead of the competition, 8.5/10. Today is a rest day. Round 11 starts tomorrow, Friday 28th January at 6:30 p.m. IST. Photo: Lennart Ootes/Tata Steel Chess Tournament 2022
"He is going to be 2700 very soon" - Magnus Carlsen on Arjun Erigaisi
"Yeah I don't think he is just a sensation at all. He is going to be 2700 very soon. He is by far the best player in the B-group which we have seen for a while now both in Rapid and Blitz. I guess the only surprise is the score he is winning with. He is by far the best player (in the Challengers) and he really plays chess in a way that I enjoy!" The world champion, Magnus Carlsen on Arjun Erigaisi's superb performance at Tata Steel Chess 2022. "You can just sense it that he knows how to play! He has a good tactical eye and he can switch styles very easily. He is very strong!" - Carlsen on why he thinks Arjun will break into 2700 soon or go higher.
Vidit - Praggnanandhaa: 0-1
When Praggnanandhaa is given an opportunity, he seizes it.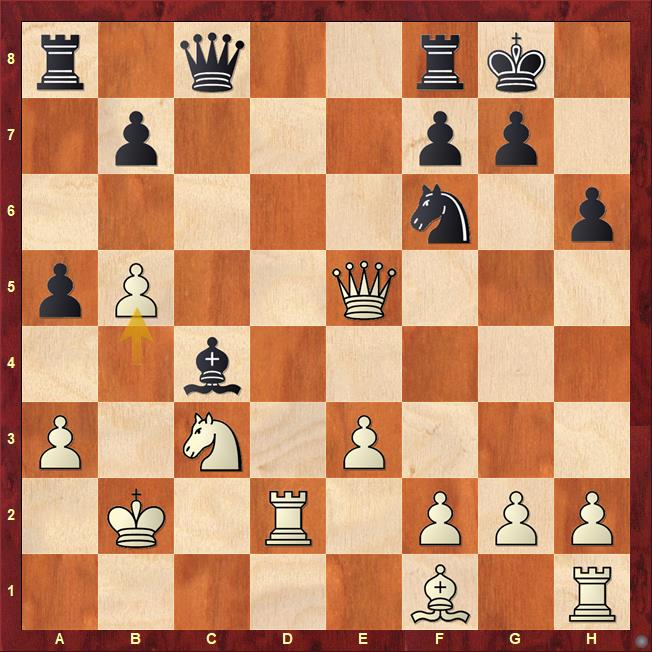 21.b5 gave a chance to Black to create some trouble for White on the queenside. Although, computer might say White is fine but from a human perspective the following sequence is definitely good for Black - 21...Bxf1 22.Rxf1 Qc4 23.Rc1 a4 24.Nb1 Qb3+ 25.Ka1 Rac8 26.Rxc8 Rxc8 27.Qf5 Qc4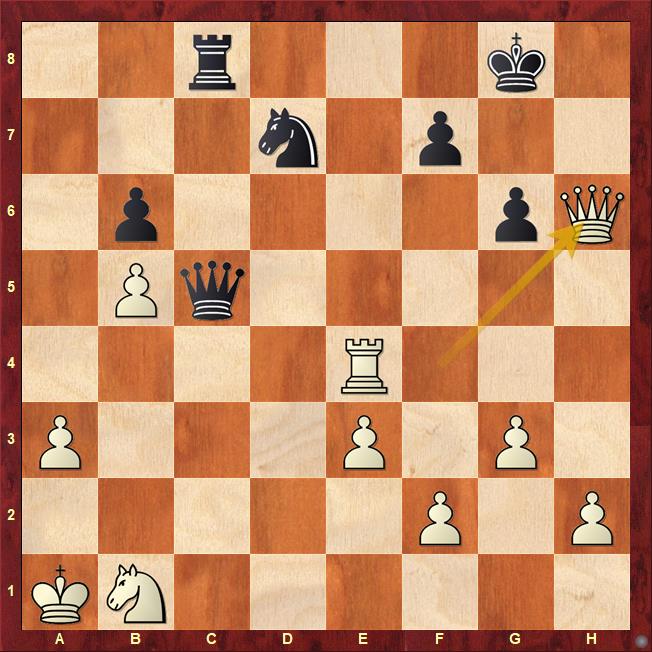 33.Qxh6 is not good for White because 33...Qxb5 cannot be met by 34.Rh4 as Qe5 is completely winning for Black. So White went 34.a4 Qc6 35.Qf4 Nc5 36.Rc4
Here 36...Ra8 would have caused a lot of worry for White. Praggnanandhaa probably missed it due to time trouble and opted for 36...Rd8 instead. Even after 37.Rc2 Black could have played 37...Ra8 with the same effect, but he opted for 37...Qh1. The game prolonged and Pragg eventually won the game after another 41 moves.
Sergey Karjakin made a couple of tweets after the game
Caruana - Rapport: 0-1
Fabiano Caruana erred against Richard Rapport in the double rook and minor piece endgame.
There is a minute difference between 21.Rd4 and Rg1. Rapport correctly spotted it. Find out the difference.
Dubov - Grandelius: 0-1
Daniil Dubov almost managed to avert his first-ever loss against Nils Grandelius in a tournament game.
The game can still be saved after 75...Rg5 due to White having connected passed pawns on e5 and f6. However, 76.Kf4 brought an end to White's chances as Black found the winning move 76...Nh8!
Replay Round 10 Masters games
Replay Round 10 Challengers games
Round 10 results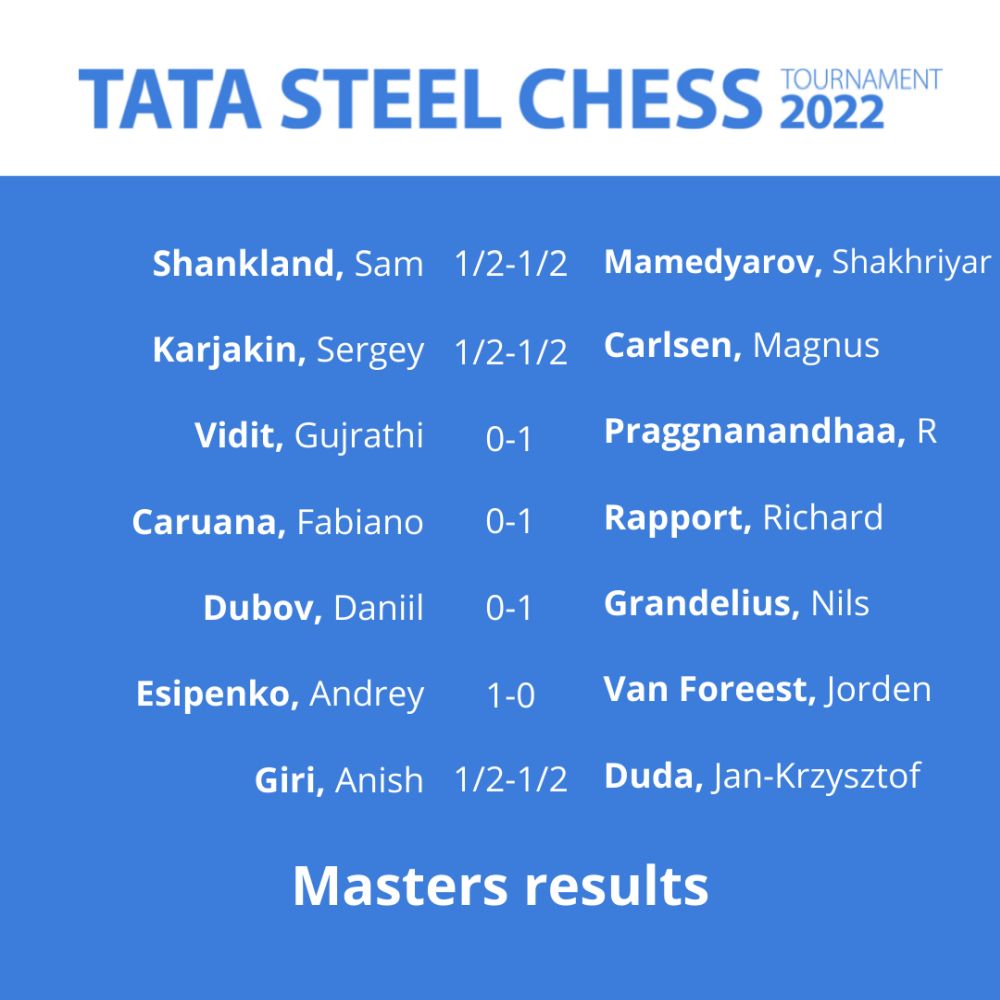 Round 11 pairings
Standings after Round 10
Schedule
Starting from Saturday 15th January, all round starts at 6:30 p.m. IST, only Sunday 30th January, the final round will start at 4:30 p.m. IST. Rest days are - 19th, 24th and 27th January.
Time Control
100 minutes for 40 moves, followed by 50 minutes for 20 moves, then 15 minutes for the remaining moves with 30 seconds cumulative increment for each move starting from the first move.
Links
---