Tata Steel 2022 R8: Vidit bounces back with a win
Vidit Gujrathi bounced back with a nice victory against Nils Grandelius in Round 8 of 84th Tata Steel Chess 2022. He surprised the Sweden no.1 with his fantastic opening preparation to move to 5.0/8. Magnus Carlsen drew his game. Praggnanandhaa suffered his second consecutive loss, this time against Mamedyarov. Magnus and Shakh are now co-leaders 5.5/8. They will face each other in the next round. Anish Giri scored his third consecutive full point. He is also now a half point behind the leaders along with Vidit. Arjun Erigaisi continues his incredible run as he beat Jonas Buhl Bjerre to once again restore his 1.5 point lead. He is now at 7.0/8. Today is the second rest day of the event. Round 9 starts tomorrow Tuesday 25th January at 6:30 p.m. IST. Photo: Jurriaan Hoefsmit/Tata Steel Chess Tournament 2022
The Arjun Erigaisi juggernaut continues
The eighth round witnessed 50% decisive games. Vidit scored an impressive win against Grandelius. Anish's sound sacrifice against Esipenko paid off eventually. Arjun Erigaisi shows no signs of slowing down as he continues to make the most out of his opportunity. Surya lost to Rinat Jumabayev.
Shankland - Magnus: 0.5-0.5
The game between Sam Shankland and Magnus Carlsen ended in a draw. However, experts like GM Sundararajan Kidambi and GM Nigel Short were quite amazed by the world champion's choice of opening - Von Hennig-Schara Gambit.
It is always great to see Magnus playing a variety of opening and making them work.
Mamedyarov - Praggnanandhaa: 1-0
Shakhriyar Mamedyarov got a pleasant position out of the opening against Praggnanandhaa.
White did not even bother recapturing at f3 because controlling the center via 16.e4 was more important. 16...Nb6 17.0-0 Be7 18.Ne3 Qa4 19.Qd3 Qb5 20.Qxb5 cxb5 21.Rxc8+ Nxc8 22.e5 Nd7 23.Nf5 only White can play for a win in this endgame.
Esipenko - Giri: 0-1
Anish Giri made an intriguing choice to sacrifice his bishop for his opponent Andrey Esipenko's two pawns. Later he gained one more pawn, making it three pawns for his bishop.
14.g4 forces Black to go for 14...Bxg4 15.hxg4 Qxg4+. The game continued 16.Kh1 Ne5 17.Nh2 Qg6 18.Bc2 Nd3 19.Bxd3 Qxd3 20.Ndf3 Qxd1 21.Rxd1 Bxf2 and now Black has three pawns for the sacrificed bishop.
In the final moments of the game, White blundered 45.Nd2. Find out why it is a huge mistake.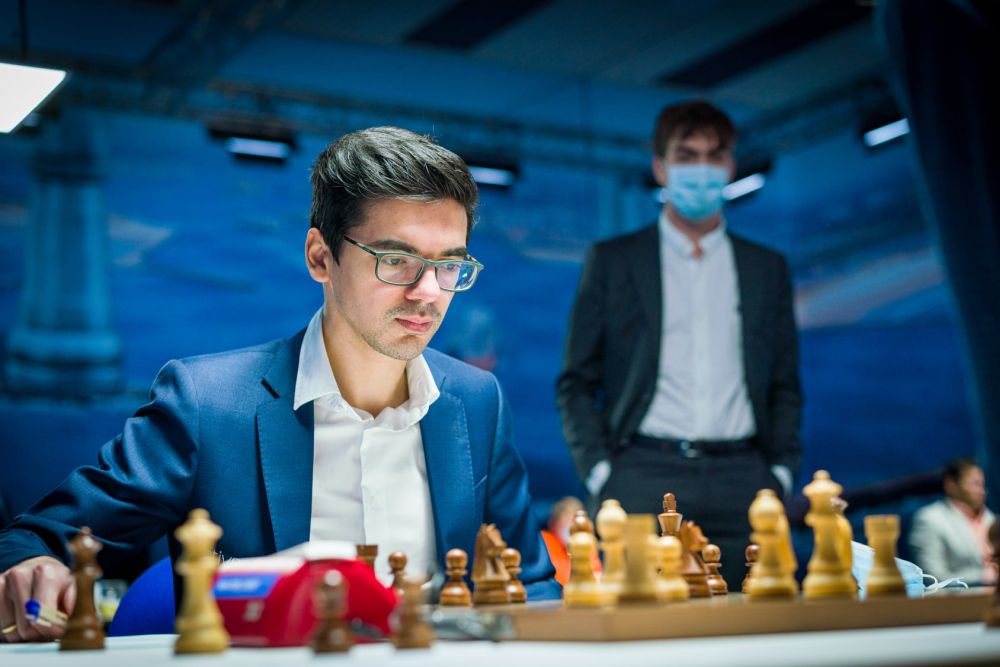 Vidit - Grandelius: 1-0
Vidit Gujrathi surprised Nils Grandelius with his preparation.
As Vidit mentioned in the post-match interview that 6.g4 needs preparation and Black did not play correctly after 9.Nf5.
Black had to play 23...Bxf5 24.Rxf5 Kg6 to have some fighting chance. Instead, 23...Ne5 was played which only solidified the position for White 24.Nxd4 and he won the game in another ten moves.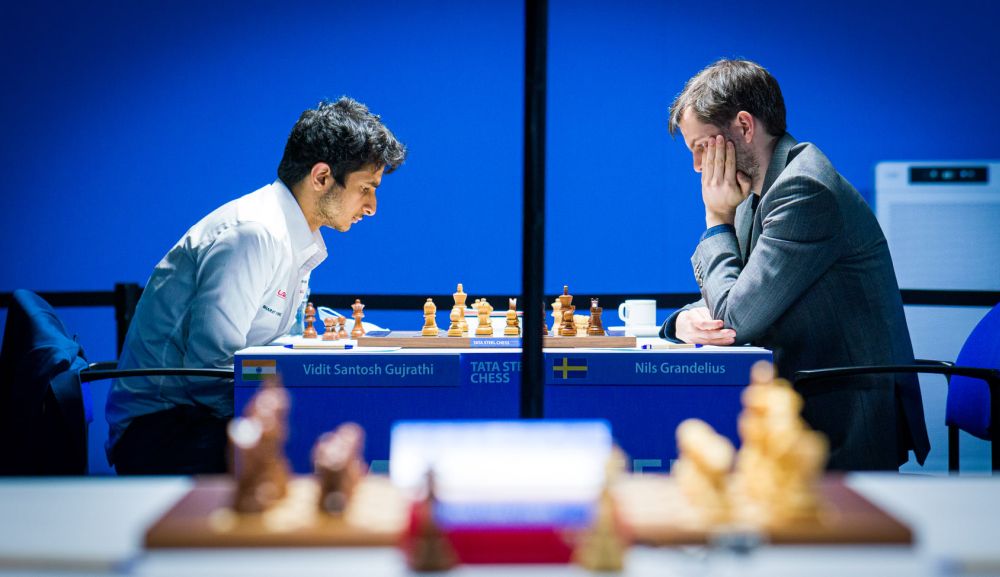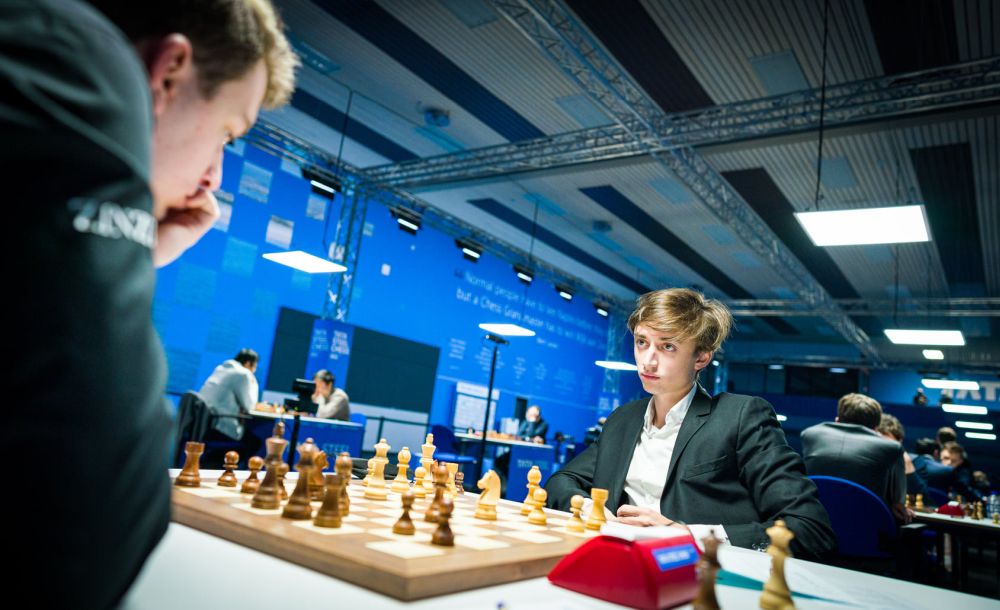 Arjun Erigaisi - Jonas: 1-0
One of the many reasons why Arjun Erigaisi is playing this good is because, he knows what to do in certain situations.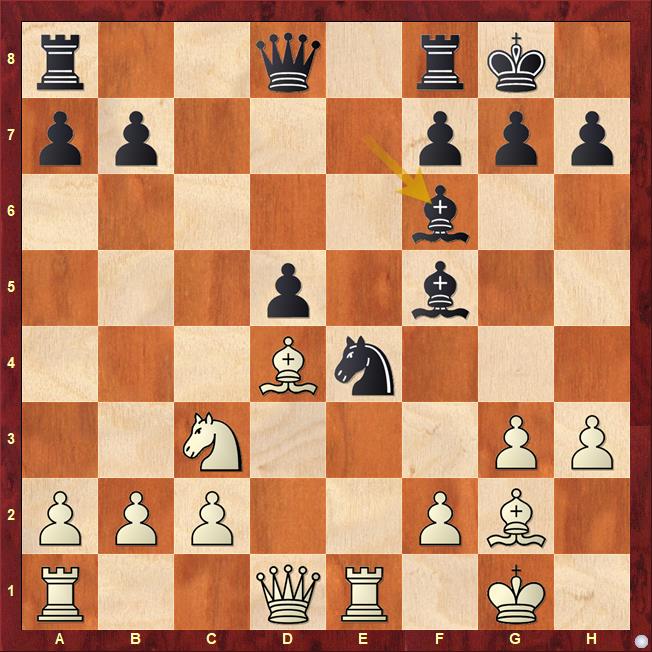 While Black played 13...Bf6 because he touched the bishop and realized Bxg7 coming when he was about to play Bb4, Arjun knew that it is a fatal mistake. The resultant endgame is winning for him and he knows it very well. Find out the best continuation for White after 13...Bf6.
16-year-old Belgium no.3, GM Daniel Dardha scored his second consecutive victory in exact 22 moves. He scored a very pretty smothered mate against IM Polina Shuvalova (RUS) in Round 8.
Replay Round 8 Masters games
Replay Round 8 Challengers games
Round 8 results
Round 9 pairings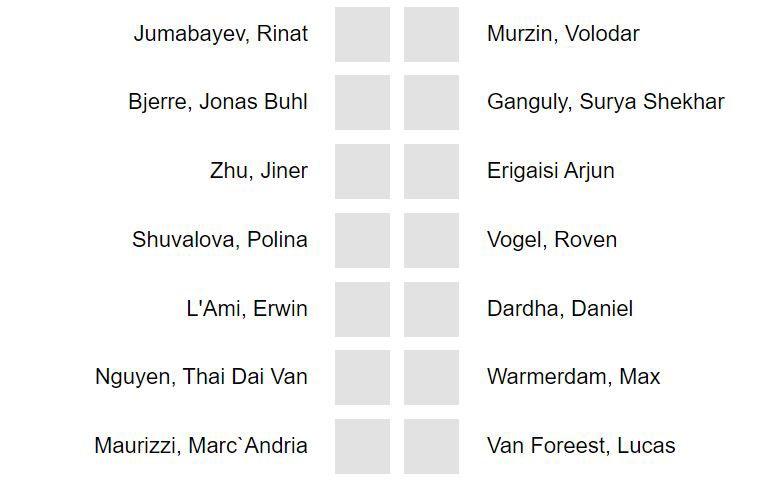 Standings after Round 8
Schedule
Starting from Saturday 15th January, all round starts at 6:30 p.m. IST, only Sunday 30th January, the final round will start at 4:30 p.m. IST. Rest days are - 19th, 24th and 27th January.
Time Control
100 minutes for 40 moves, followed by 50 minutes for 20 moves, then 15 minutes for the remaining moves with 30 seconds cumulative increment for each move starting from the first move.
Links
---