Arjun Erigaisi becomes the fourth Indian to win Tata Steel Chess Challengers
Arjun Erigaisi became the fourth Indian to win Tata Steel Chess Challengers. Harikrishna won in 2012, Adhiban 2016 and Vidit 2018. All three of them won with the exact same score 9.0/13. The 18-year-old scored 10.5/13 which was his aim. He also finished the event two points ahead of the field, which is the biggest margin in Challengers ever since its inception in 2003. The Warangal boy has earned himself a place in the Masters section of 85th Tata Steel Chess which is slated to take place from 13th to 29th January 2023. Magnus Carlsen has now eight triumphs at the Wijk aan Zee. Vishy Anand has won this prestigious event five times, Levon Aronian is at four. Photo: Lennart Ootes/Tata Steel Chess Tournament 2022
Praggnanandhaa finishes with a win
Praggnanandhaa won his final round game against Andrey Esipenko to finish with 5.5/13.
Praggnanandhaa - Esipenko: 1-0
Praggnanandhaa made a nice pawn sacrifice to gain positional advantage by putting his knight on an outpost at d5 against Andrey Esipenko.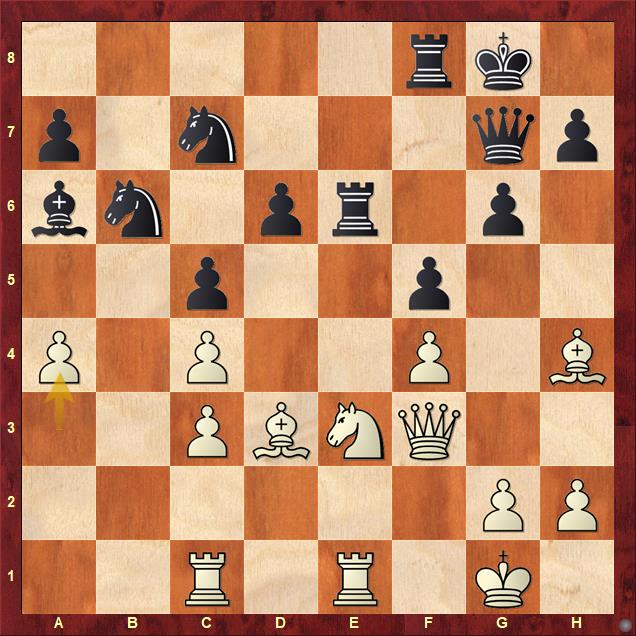 The threat of 24.a4 is quite simple, White wants to play 25.a5, remove the knight from b6 so that he can jump his knight to d5. Black could have played 24...Rfe8 so that 25.Nd5 does not become deadly. The game continued 24...Nxa4 25.Nd5 Bb7 26.Rxe6 Nxe6 27.Re1 and now g5 would have been better. 27...Qd7 did not help Black's case as 28.Qg3 threatened Nf6+. Black decided to give up the exchange 28...Rf7 29.Nf6+ Rxf6 30.Bxf6. Thus, White got a completely winning position.
Karjakin - Vidit: 1-0
Sergey Karjakin played a line in the Scotch Game which leads to an easy draw. However, to draw the game Black needs to play some precise moves according to the former World Blitz champion.Vidit was unable to find them.
Two years ago, Magnus played 20...Be2 in the very same event in the final round against So. The game led to a draw. Vidit played 20...Re5 which is incorrect according to his opponent Karjakin.
28...Rb6 is what would have kept Black's chances. However, 28...Kd8 was played and after 29.Rxc5 it was all over for Black. Rest was just a matter of technique and time.
Jorden - Shankland: 1-0
Jorden van Foreest gained an isolated center pawn in the middlegame. It became a crucial passed pawn which eventually helped him score a victory over Sam Shankland.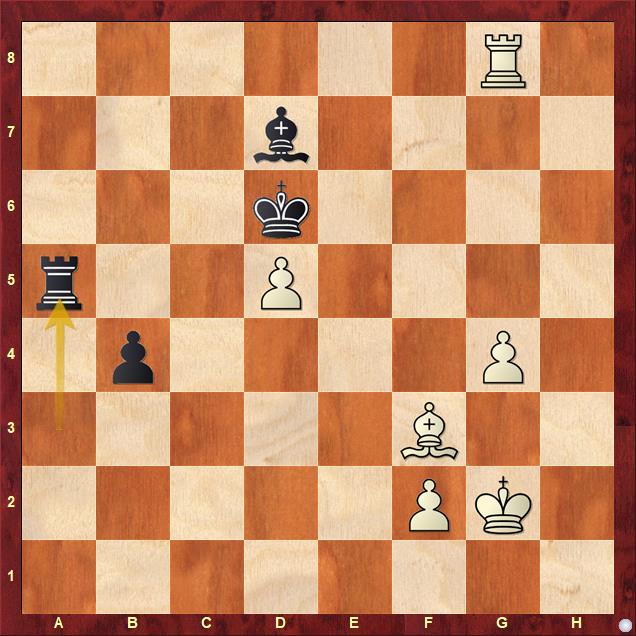 53...Ra5 actually helped White to secure a victory. Find out why and what Black should have done instead.
Maurizzi - Arjun: 0-1
Arjun Erigaisi lived up to his words as he pushed for a win against France's youngest GM Marc Andria Maurizzi.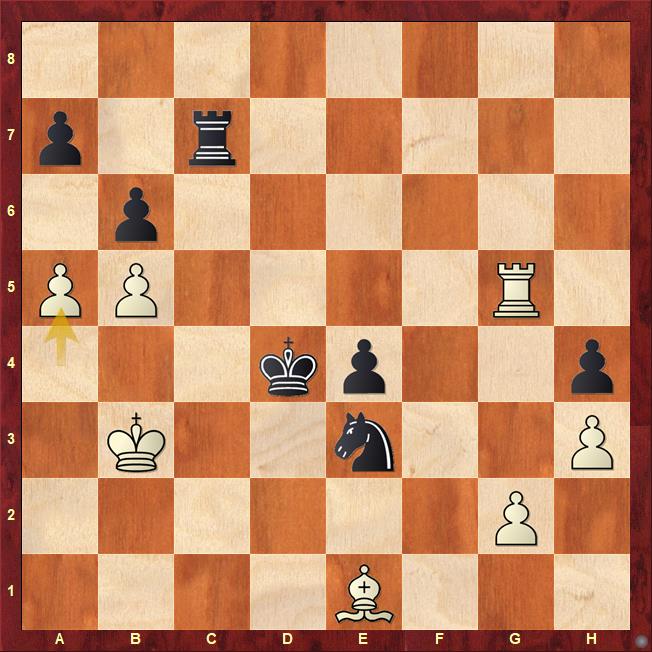 White was already in grave danger. 54.a5 did not help his case. 54...bxa5 55.g3 hxg3 56.Rxg3 Nd5 57.Bxa5 Rc5 58.Ka4 e3 and Black is completely winning.
Some tweets by the players
Shakhriyar Mamedyarov
Sergey Karjakin
Sam Shankland
Surya Sekhar Ganguly
Replay Round 13 Masters games
Replay Round 13 Challengers games
Round 13 results
Final standings after Round 13
Schedule
Starting from Saturday 15th January, all round starts at 6:30 p.m. IST, only Sunday 30th January, the final round will start at 4:30 p.m. IST. Rest days are - 19th, 24th and 27th January.
Time Control
100 minutes for 40 moves, followed by 50 minutes for 20 moves, then 15 minutes for the remaining moves with 30 seconds cumulative increment for each move starting from the first move.
Links
---